Retinal Vascularity and Inner Retinal Layers Evaluation as Novel Markers in Multiple Sclerosis
The multiple sclerosis (MS) affects about 2.5 million individuals worldwide, and it mainly affects young adults between 20 and 40 years. In most cases, it is accompanied by optic neuritis (ON) and retinal neuro-axonal damage causing vision disorders.
Optical coherence tomography (OCT) is a non-invasive method for quantifying retinal layers. OCT is a reliable marker for both retinal damages and functional outcome and disability in patients with MS. OCT-angiography also has a similar potentials.
The main limitation in using OCT for inner retinal layer assessment is the segmentation error. Through this project we intend to develop more precise methods through customized analysis to evaluate changes in the inner retinal layers and retinal vascular network in MS patients.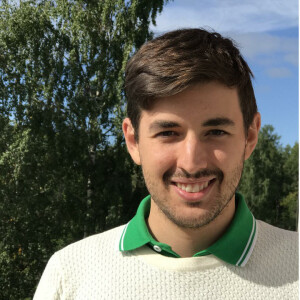 Alberto Dominguez-Vicent (Karolinska institutet)